D.Roskell Ltd was established in 1998 by Dean Roskell. Dean grew up in the family business surrounded by plant machinery & demolition equipment and by the age of eight he was as adept with a JCB as other kids were with a Mountain Bike! He naturally joined the family firm on leaving school & once trained in all aspects of machine reconstruction & maintenance he gained expertise in sub ground & ground works and then construction.
Having found more satisfaction in construction & with over 20 years experience in this field, he decided to leave the family firm and strike out on his own and formed DRL (Dean Roskell Ltd). DRL's success is attributed to a simple yet effective approach to the world of construction based on a hands on approach and a straight forward quality and reporting system.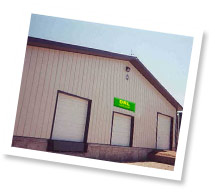 D.Roskell Ltd is known as DRL Group which consists of DRL Leisure Park Developments, DRL Plant, DRL Haulage, DRL Recycling and DRL Environmental.
Please take a look through our website to find out more about each sector within the DRL Group.